There is always something going on at Octane5!
Check out the latest or follow us on LinkedIn to stay in the loop.
YPN NFT 101
Nov. 4, 2022 | Events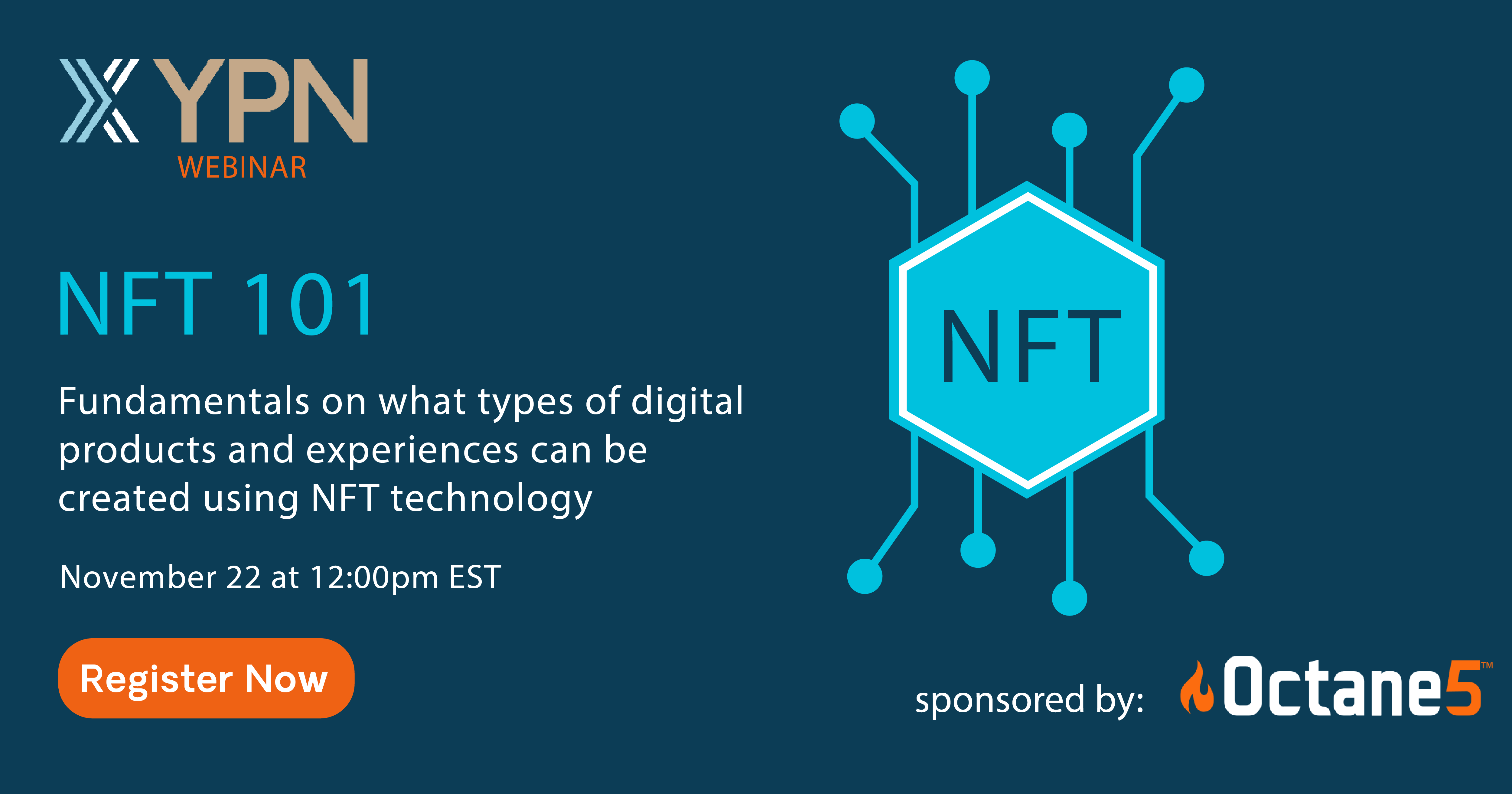 Save the date! The Octane5 team is excited to sponsor another great event for young professionals in the licensing industry on November 22nd. Learn all about the fundamentals and basics of NFTs with web3 expert Deidre Manna Yoshioka. Explore the different types of digital products and/or experiences that can be created using NFT technology, along with some key factors to consider when planning to embark into Web3 such as various marketplaces and blockchains. If you are a YPN'er you don't want to miss this!