There is always something going on at Octane5!
Check out the latest or follow us on LinkedIn to stay in the loop
SPLiCE Virtual International Conference 2021
March 10, 2021 | Events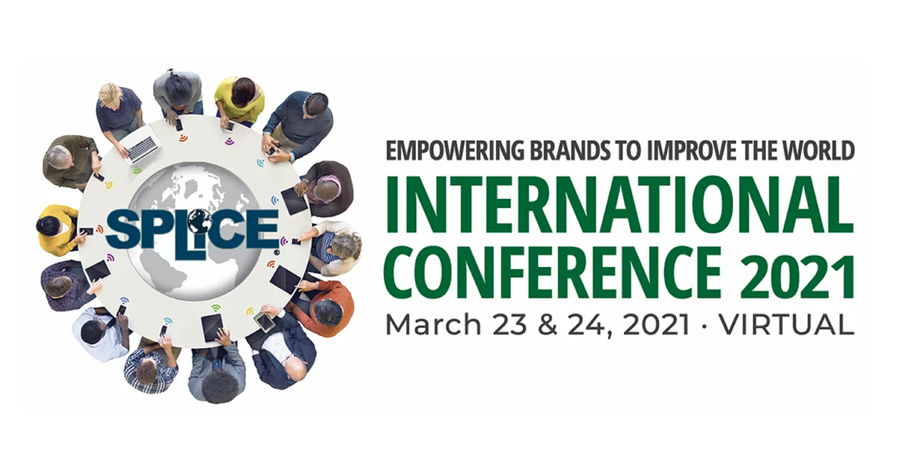 EMPOWERING BRANDS TO IMPROVE THE WORLD
The SPLiCE Virtual International Conference 2021 is open for SPLiCE Members, non-member brand owners and Global Affiliate Solution Provider Sponsors to collaborate. Our focus is to discuss benchmarking, trends, and to network on global topics related to licensing and brand enhancement.
Contact Coordinator@ SPLiCEonline.com for invitation details! 
SPLiCE International Conference Keynote:
Consumer Behavior: What?s Changed, What hasn?t, and Why It Matters
David Katz, Executive Vice President, Randa Apparel & Accessories 
March 23 | 7am PST |10am EST |2pm GMT
SPLiCE Program Welcome
Kimberly Kociencki, CEO, SPLiCE
Paul Sammons, SPLiCE Chairman of the Board &  Director, Global Operations & Finance, Electrolux
Michael Penn, SPLiCE International Benchmark Committee Chair, EVP & International, Careismatic Brands
KEYNOTE | Consumer Behavior: What?s Changed, What Hasn?t, and Why It Matters
David Katz, EVP & CMO, Randa Apparel & Accessories 
David Katz is EVP & Chief Marketing Officer of Randa Apparel & Accessories, owner of Randa Accessories, Haggar Clothing Co., Tribal Fashion, and other divisions . RAA is a global leader with a portfolio of 50 brands including Timberland, Tommy Bahama, Kenneth Cole, Levi?s and more.  As a licensee and a licensor, the RAA global footprint spans 14 countries. 
At the SPLiCE International Conference, David will lead a discussion on consumer behavior: what has changed, what has not, and why it matters to licensing, brands, and the stories that we tell. Which changes were true ?choices?? Which changes are transient, and which will be enduring? Why some brands have become more relevant while others have become less so.  Be prepared to have your assumptions challenged.
Brexit Outcomes and the EU?s Safety Gate for Dangerous Non-Food Products
Anna Halford McGhee, Assistant Principal Counsel at The Walt Disney Company Limited
Looking at the EU/UK Trade and Cooperation Agreement, and the results of Brexit for UK and EU operators
Providing an overview of the system formerly known as RAPEX   
How iaid? and Stobbs are Revolutionizing Trademark Portfolio Management with Development Partner ABInBev
Lewis Whiting, co-founder and CEO of iaid? & IA Director, Stobbs
Pieter van den Bulck, Global Director Intellectual Property, ABInBev
In-house legal teams can struggle to manage commercial data, trade mark non-use, protection strategy, gap fill analysis and renewals analysis at scale. We will address these challenges through an ABInBev case study which led to a breakthrough solution development. ?iaid? is incredibly powerful, combining big sets of data at lightning speed with the ability offer instant reporting on otherwise complex and time consuming analysis. It really helped us to take the management of our trademarks to the next level, both by freeing up resources and enabling trademark analysis and reporting previously unheard of.? Pieter van den Bulck, Global Director Intellectual Property, ABInBev
Licensing Case Study
Rhys Fleming, Sales Director, Europe, Dependable Solutions
Licensing Case Study
Scott Stern, CEO & President, Norscot
Case Study of Philanthropy & Licensing
Melissa Lawson, Director Global Licensing, Under Armour
How to incorporate licensed products into global philanthropy collections
How to ensure licensees give back
Licensing Case Study
Eric Rennagel, CEO, Founder, MyMediabox  
Breakout Session: Consumer Impressions
David Katz, EVP & CMO, Randa Apparel & Accessories 
?
March 24 | 8am PST |11am EST |3pm GMT      
SPLiCE Program Welcome
Kimberly Kociencki, CEO, SPLiCE
Michael Penn, SPLiCE International Benchmark Committee Chair, EVP & International, Careismatic Brands
Sustainability in Licensing Conversation
Mike Dunn, Co-President & Chief Brand Officer, Octane5
International Sanctions
Paul D. Sammons, Director, Global Operations & Finance, Electrolux Global Brand Licensing
Labor Abuses: Realities, Supply Chain Risks & Tools for Greater Impact
Bureau of International Labor Affairs (ILAB), U.S. Department of Labor, Office of Child Labor, Forced Labor, and Human Trafficking Guest Presenters:
James Gyenes, Senior Policy Coordinator
Rachel Raba, Senior Policy Coordinator
Education Topics:
DOL?s annual publications and main findings from the September 2020 release ? What?s new in 2020: Child labor data on 131 countries?
Ongoing labor issues in China, including goods produced with forced labor and associated supply chain risks
Impact of COVID-19 on labor around the world
Comply Chain app and 2021 launch of a new version in Malay
Case Study: NFL International Expansion?
Salha Latif, Director, International Consumer Products, National Football League
How licensing and consumer products play a key role in global fan development