There is always something going on at Octane5!
Check out the latest or follow us on LinkedIn to stay in the loop.
Octane5 Named "Most Impactful Service Provider" at the Licensing International Excellence Awards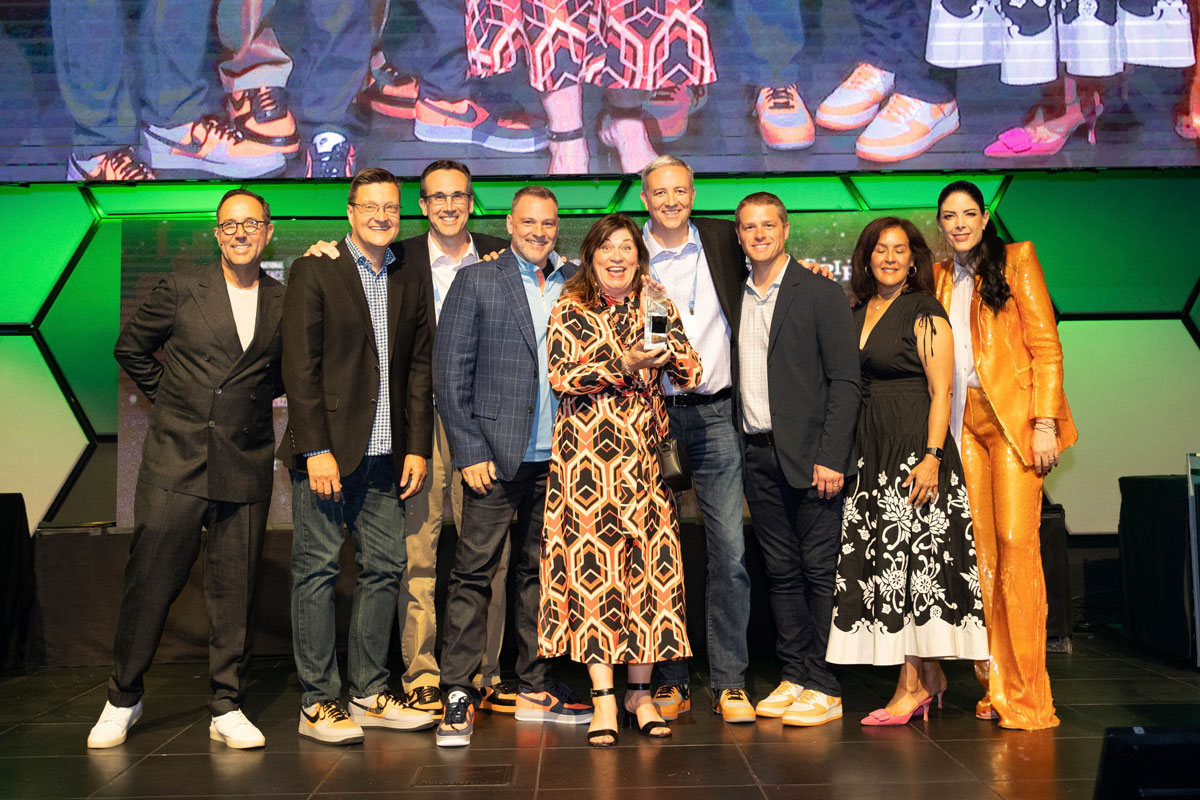 ATLANTA, June 15, 2023 - Octane5, the company behind the BrandComply™ Licensing Enterprise Platform and Verity™ Security Hang Tags and Labels, was named the "Most Impactful Service Provider" at this year's Licensing International Excellence Awards in Las Vegas, Nevada.
The Licensing International Excellence Awards have served as the pinnacle of achievement in the global brand licensing industry since 1986. Each year, the industry gathers in Las Vegas to shine a spotlight on the innovation and accomplishments of our colleagues.
For the first time in 2023, Licensing Industry Service Providers were highlighted. Octane5 entered a submission highlighting our recent NIL licensing and consumer engagement achievements. Following a voting process that included all member companies of Licensing International, Octane5 was announced as the winner at the ceremony on June 12, 2023.
"To be the inaugural winner in the Service Provider category is an incredibly special honor," said Octane5 Co-Founder and Chief Brand Officer Mike Dunn. "Especially when you consider the voting was by our clients, other brand owners, licensees, and our licensing community peers as a whole."
Matt Dunn, Chief Technology Officer and Co-Founder continued, "This is a testament to the values of the entire Octane5 team and the trust placed in us by our clients. Our team's hard work and dedication to our clients' success is reflected in winning this award."
Those interested in learning more about Octane5 and its award-winning products and software should contact tjubard@octane5.com. 
###
About Octane5:
Octane5 is a team of licensing system and brand compliance experts delivering software and security products to leading global brands and institutions. Octane5 is the team behind BrandComply™ licensing enterprise platform, BrandComply College, and Verity security hang tag and label products. Both BrandComply platforms deliver brand compliance and protection through a fully integrated suite of software and security products that control virtually every aspect of the brand licensing ecosystem. Operating out of offices in Atlanta, Indianapolis, and London, the Octane5 team serves a global client base of hundreds of brands and thousands of licensees. Learn more at www.octane5.com or www.brandcomplycollege.com.
About Licensing International
Licensing International is the leading trade organization for the global brand licensing industry. Licensing International's mission is to foster the growth and expansion of brand licensing around the world, raise the level of professionalism for licensing practitioners, and create greater awareness of the benefits of licensing to the business community at large. Founded in 1985, Licensing International members in over 40 countries enjoy access to an array of benefits, including extensive educational programming and worldwide networking events. Visit www.LicensingInternational.org for more information.