There is always something going on at Octane5!
Check out the latest or follow us on LinkedIn to stay in the loop.
Octane5 To Exhibit At Sports Licensing & Tailgate Show
Jan. 10, 2022 | Events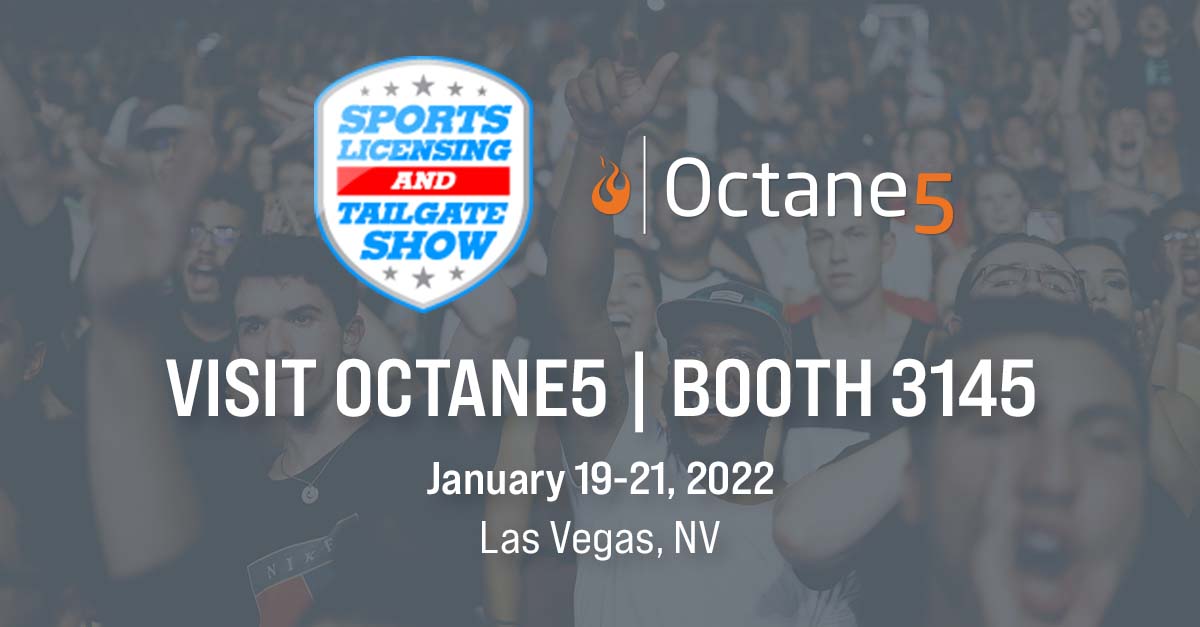 The Octane5 team will be exhibiting at the Sports Licensing & Tailgate Show in Las Vegas, January 19-21.
"As we continue our rapid growth in the sports licensing space, this show has become increasingly important to our clients and we appreciate the chance to connect with them at this show." stated Mike Dunn, Co-Founder and President, Octane5. "We look forward to sharing our latest BrandComply product developments as well as sharing more details of our exciting new mircro optic product authentication technologies."
You can visit the Octane5 team in booth 3145 or email info@octane5.com to set a meeting.