There is always something going on at Octane5!
Check out the latest or follow us on LinkedIn to stay in the loop.
Join Octane5 in Vegas
Nov. 21, 2022 | Events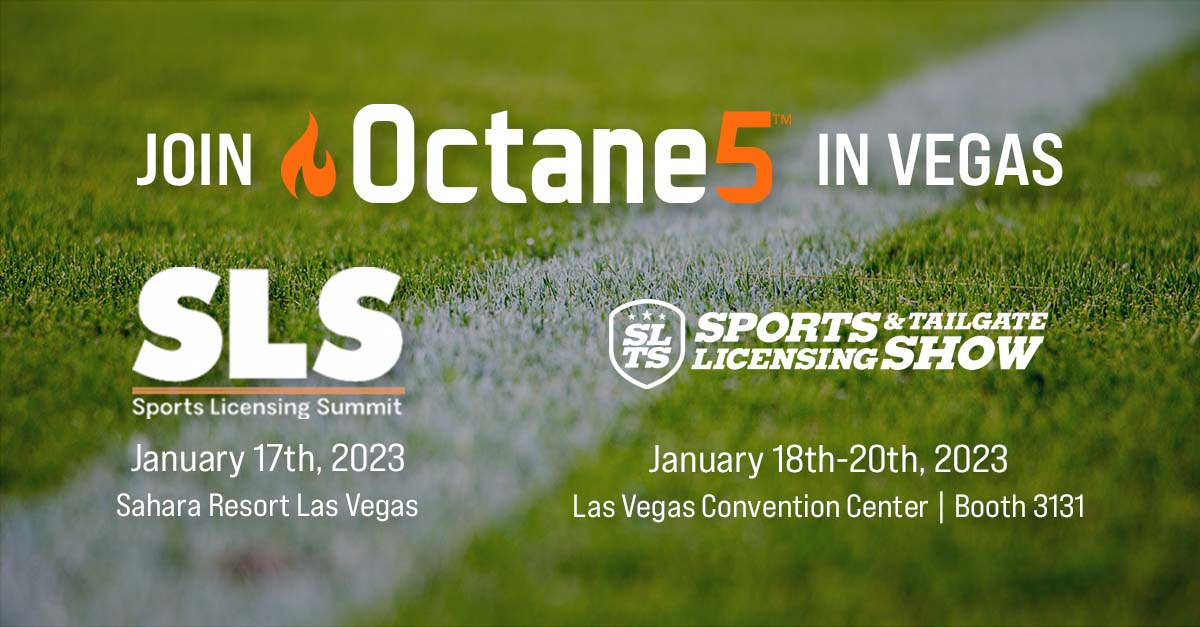 What's the latest in Sports Licensing? Join us in Vegas to find out! Octane5 is proud to participate in both the Sports Licensing & Tailgate Show and the Sports Licensing Summit in January 2023. Sports Licensing Summit is a brand new event we're proud to sponsor that will dive into some of the important current topics in Sports Licensing on January 17th. Then plan to visit us in Booth 3131 at the Sports Licensing and Tailgate Show on January 18th-20th, and see everything going on at Octane5. Register for either event today and contact us to set some time. See you in Vegas!
Register for the events below:
Sports Licensing & Tailgate Show