SECURITY HANG TAGS AND LABELS FOR LICENSED PRODUCTS
Need help protecting your products?
We can help!…and not with a shiny, antiquated hologram…but with truly high security bank note technology, and the most experienced implementation team.
Our Verity™ hang tags and labels are powered by Crane Authentication's patented micro-optic technology: the same technology utilized in the blue strip found on the U.S. $100 bill. Verity™ allows quick and definitive differentiation between legitimate products and forgeries.
Unparalleled overt, covert and forensic security features in every device
No software needed to authenticate resulting in highest adoption
Consumers validate via unique overt features and/or variable QR Code
Serial numbers and check digits secure every product
Brand owner can Track and Trace via the BrandComply App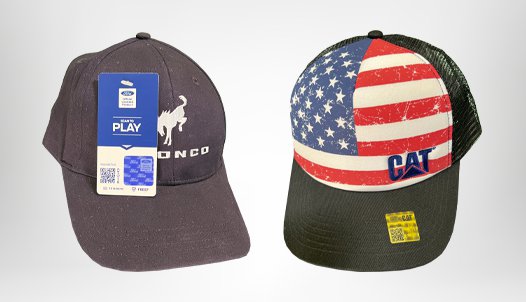 NO BOLTED ON SOFTWARE.
BRAND PROTECTION FULLY INTEGRATED WITH BRANDCOMPLY.
Yes, every hang tag, every label is tied to all that…
CONTRACT RIGHTS
ROYALTY FORECASTING & REPORTING
CONSUMER SENTIMENT REPORTING
LICENSEE SCORECARD
QUALITY METRICS

WHAT'S PROTECTING YOUR BRAND?
Micro-optic lens technology. Sounds technical? Well it is! Micro optics technology is used to protect some of the world's most valuable banknotes and has been proven resistant to the highest forms of counterfeiting attacks for over a decade. We leverage this technology into hang tags and labels to help authenticate the world's leading brands. Best of all, it's cost-effective while delivering far more security than those shiny hologram stickers!
YOUR CONSUMER TOUCHPOINT
When Octane5 pioneered the concept of marketing-based security, it was based on years of experience in consumer marketing and a deep understanding of the licensing industry and consumer engagement.
Consumer marketing is NOT simply pointing a QR code at a website. Delivering a connection point is only the beginning. It's all that happens after that connection that makes the Octane5 platform unique.
Want to share your sustainability message? Done!
What to gain consumer brand perception insights? Done!
Want to measure licensee quality? Done!
Want to deliver a fun and rewarding experience to your consumer? Again, done!
YOUR CONSUMER TOUCHPOINT
The Octane5 team delivers a turnkey consumer engagement program.
What we do for you:
Discovery and Consultation
Creative Services
Program Strategy and Management
Physical Prize Fulfillment
Sweepstakes Administration
Ongoing Consultation
Platform Features:
Content Delivery Engine
Consumer Survey Tool
Scratch and Win Game
Prize Delivery Engine
Data Analytics
Reporting Dashboard